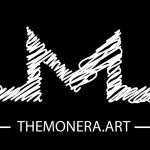 Few months ago, I discovered Monero, the philosophy behind the currency and the amazing community in Reddit made me fall instantly in love with it!
People behind Monero are just amazing. A magnificent community that value sharing and helping each other out with technical information, or investing advices.
I'm not really a techgirl. I'm a Journalist, "baby" designer who works in the Advertising / Communication industry…
So, to sum it up, I take whatever time and resources I can spare, to participate and help promote Monero.
How can you help ?
I'm always looking for cool and brilliant poster ideas, kickass slogans and punchlines! The best way you can help is to share with me your ideas.
That's it ?
You can also make a donation if you feel like it… It goes from 1 piconero to 1 meganero !
493eSjqji4jNeKPZ58oPRdciCYzvwFB3qRa4MMeec4cd9o6dtVD4J6jZAnN3jsKJ5dDsficF4Ksgsb1NiVmMRaS8N5eJ8HX